Frank Biganski London Property Photographer
Frank Biganski is a London property photographer providing bespoke property photographer throughout London. As owner of London Estate Photography, Frank has been involved in the photographic industry
since 1975. Frank began his career developing film and providing custom enlargements for some of the most respected photographers and artists in Palm Beach Florida, and that's when Frank began fine-tuning his photographic skills. In the 1990's, Frank started his own wedding and special event photography and video company which eventually led him to finding his true love for landscape, architectural, and property photography.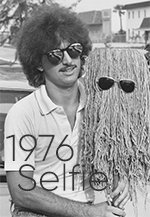 Frank was born in New York City and grew up in Palm Beach Florida where he met his British-born wife Kim whilst in high school. Kim and Frank married in 1994 and moved to the UK early 2022 settling in The Royal Arsenal Riverside in east London.
Frank is a CAA GVC certified remote drone pilot. Holding an Operational Authorisation permits Frank to perform drone photography and video for property owners in England, Wales, and Scotland. Consequently, a GVC certification allows Frank to provide his clients with unparalleled aerial images of properties throughout London, in nearly all boroughs too.
Frank is a dedicated professional who will always strive to ensure you and your clients' needs are met and that only the very best images are delivered. Frank always performs all of his own editing and never subcontracts his photography or post-editing to anyone.
I used London Estate Photography as I was looking for someone to take professional photos of my flat so I could rent it out. Frank was really thorough and took a great set of photos, which he returned, fully edited, the next day. He also had lots of flexibilty which allowed me to be quite last minute booking him in. I'd definitely use him again.
Frank is a true professional with exceptional talent and a great eye for detail. The photos of our home for rent were fantastic and I would highly recommend Frank's work.
London Estate Photography was an excellent find and we cannot recommend Frank enough. Communication was excellent, the process was made easy and less stressful than it could have been — due to Frank's professionalism, consideration and sensitivity. The photographs are just brilliant — our home looks amazing.
Frank took over 45 photos for a property I am letting and he did an amazing job. The quality of the photos was very highly and he was very attentive to the details. He took his time and care. Will use him again.
Frank was by far my favorite photographer here in the states. I miss him dearly, I can't find another photographer that I'm as pleased with…. Best photographer ever!!!!
Frank Biganski is a super photographer. His past experience as an agent had given him an eye for how a potential buyer sees a room, yard. . . Frank was my goto photographer for all of my listings before he moved his shop to London.
Why Choose Frank
Professional photographer since 1994.
Frank is the photographer who will arrive to photograph your property.
CAA GVC drone certified.
Indemnity and liability insured with AXA and Coverdrone.
Images edited with Photoshop Lightroom and Photoshop.
Images delivered the following morning before 9.00 am including weekends and holidays.
Appointments booked online with as little as 12 hours' notice.
Book now, pay later.

What's In Frank's Camera Case
Nikon D810 Full-Frame 36 Megapixel Camera
Nikon 16-35mm Wide/Zoom Lens
Flashpoint/Godox 360 Watt Flash (for large rooms)
(2) Nikon SB-80DX Speedlight Flash (for standard rooms)
DJI Mavic Air 2 Drone with 48 Megapixel Sensor
DJI Mini 3 Pro with 48 Megapixel Sensor (new Sep 2023 )
(>249 grams for use anywhere within London)
Photographic Editing
Frank devotes an average of 60 to 90 minutes editing every job, and that's what makes Frank's images pop.
Each image is first edited using Photoshop Lightroom, and this is part of Frank's photographic trade secret where the first layer of editing occurs. Horizontal and vertical lines are straightened and light-balancing and color corrections are made.
Each image is then exported to Photoshop where additional color corrections and adjustments are implemented to accentuate detail in floors, cabinets, wood grain, etc. Images are "dust spotted" if required to remove debris or noticeable blemishes on furniture that may deter from the image.
Images are then uploaded to a dedicated Cloud server for the client to download online.
Images are delivered the next morning before 9.00 am including weekends and holidays.
Images are delivered at 2400 x 1600 pixels at 150 dpi, which is a perfect resolution for property data feeds, large screen online viewing, and marketing print material as well.
Agency logos/watermark can be added to images for additional £10.
If you have any additional questions, please contact Frank any time.